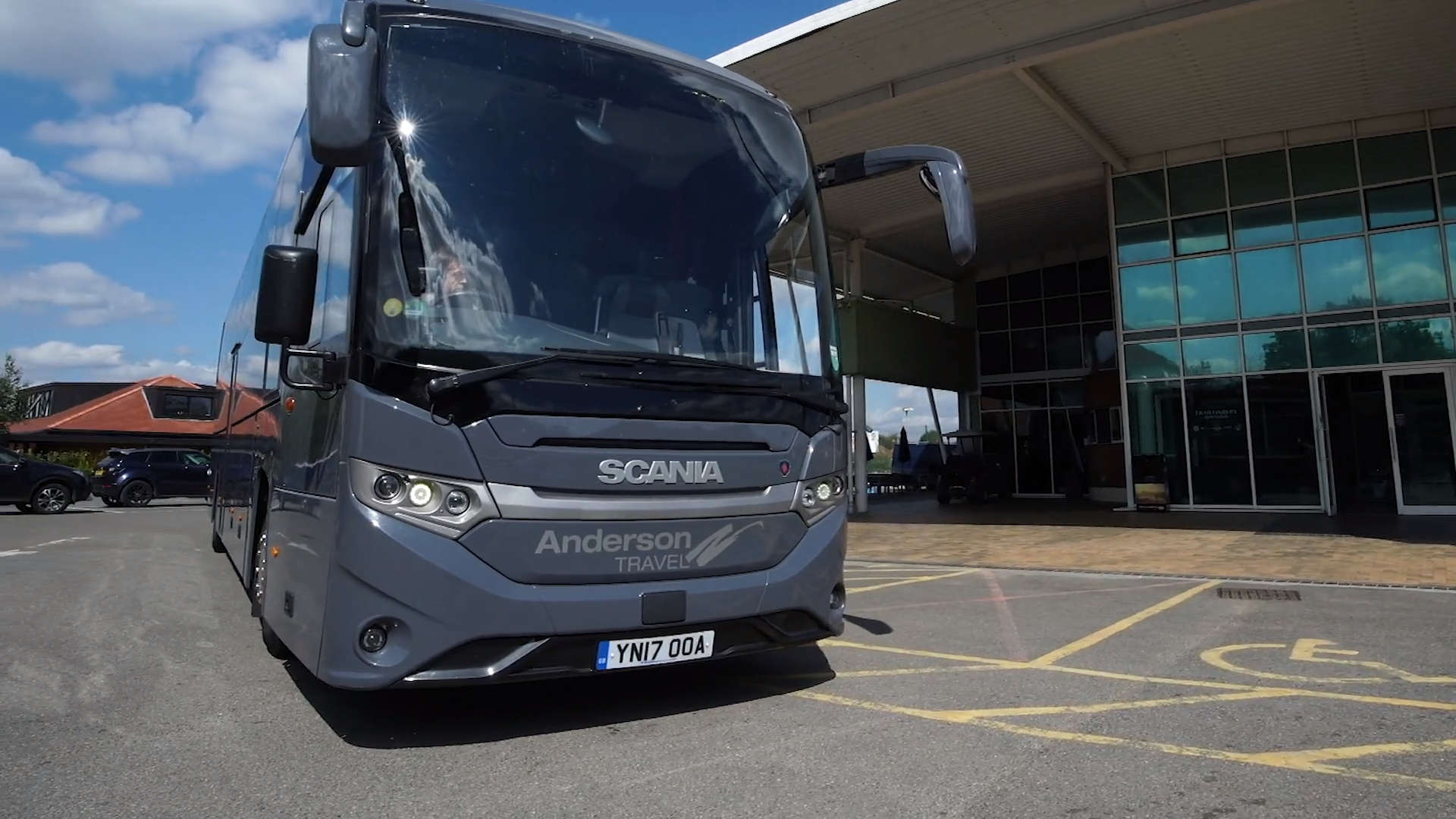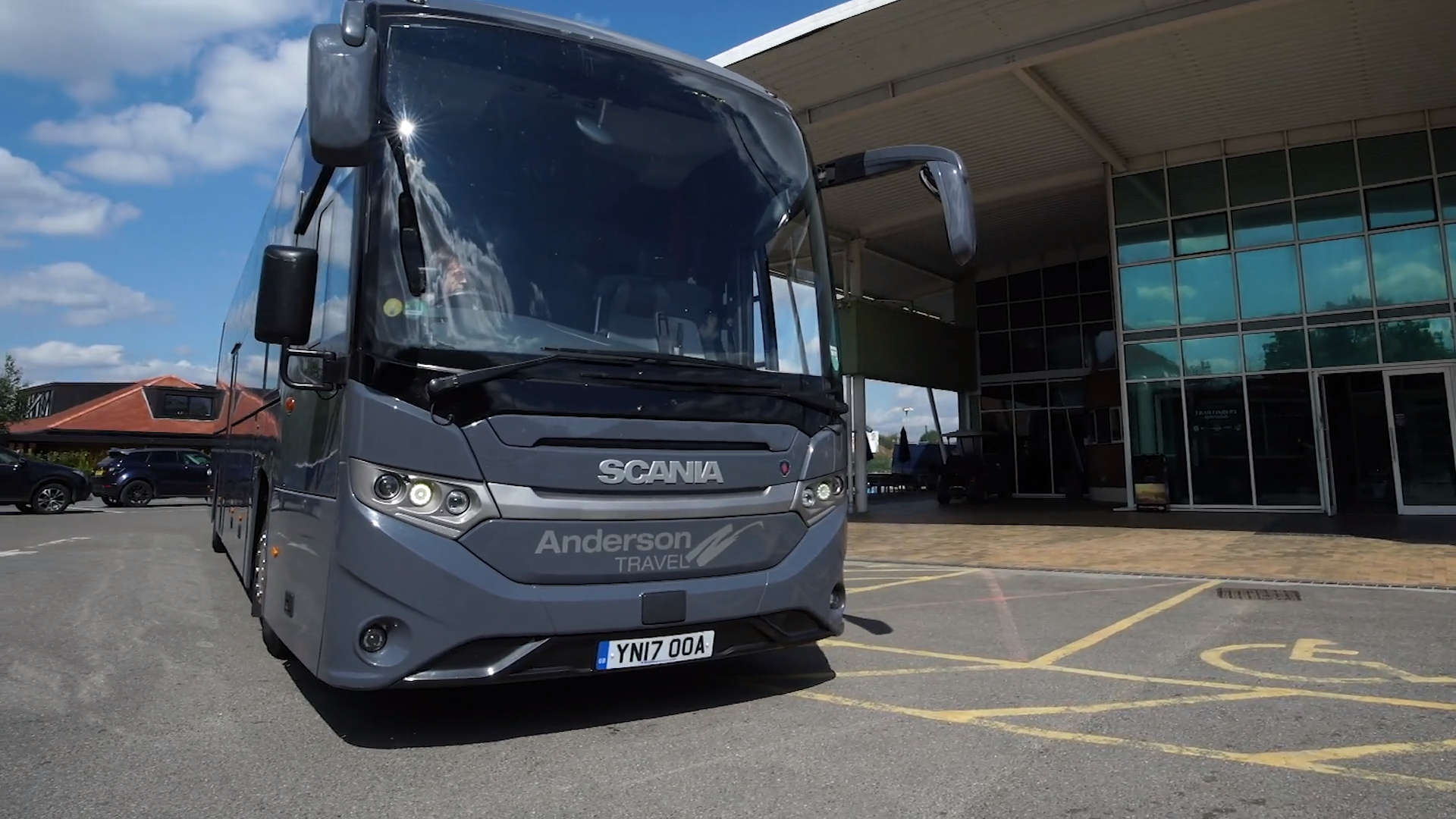 Anderson Travel
Enjoy the Journey
Anderson Travel is a family-owned coach & minibus operator with 2 depots based in the south east of England that can provide coaches & minibuses from Essex to anywhere within the UK.
We have been working in and around the area of Essex for over 33 years providing a high standard of service for our clients & building a reputation for quality & reliability.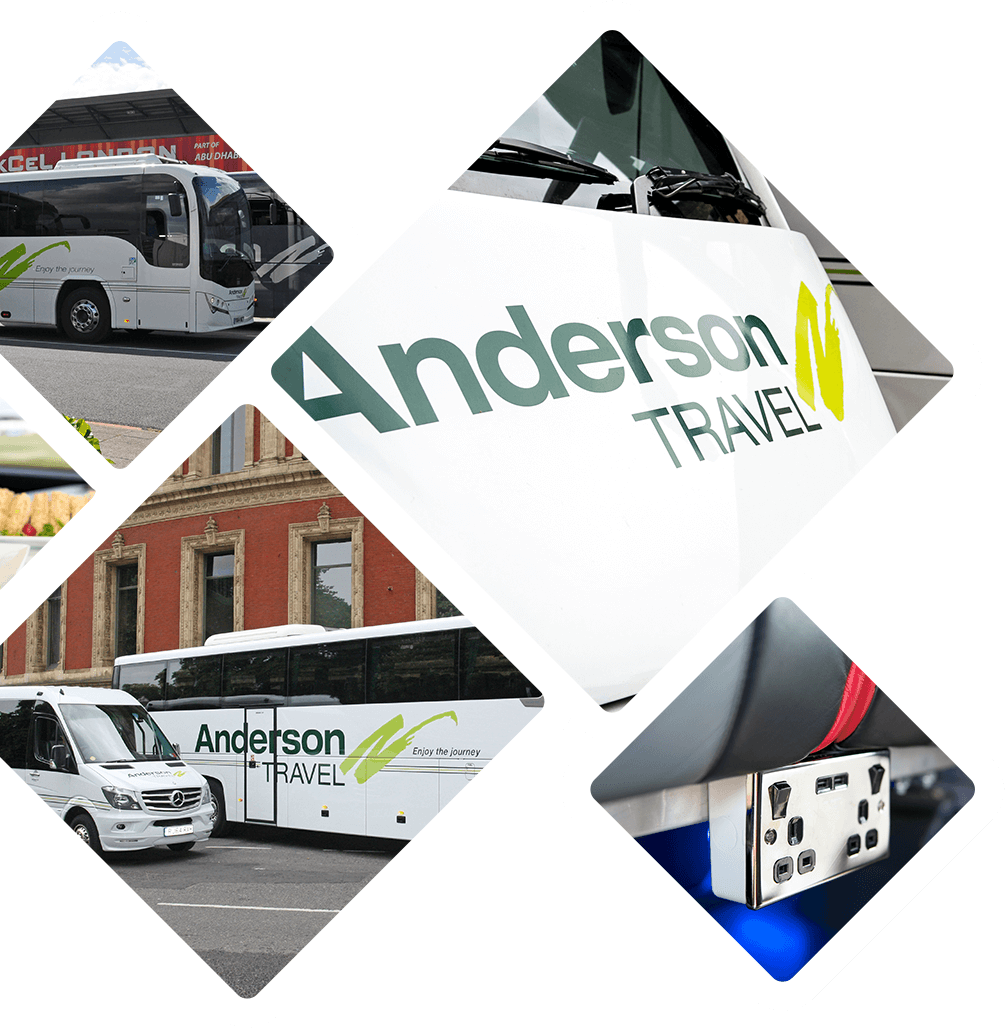 Some of the services we specialise in include:
We have a large, mixed fleet from 7-seaters to 57-seaters (including PSVAR coaches) and we can provide coaches and minibuses for any occasion in Essex such as:
school trips
weddings
days trips to Essex beaches
Southend Airport transfers
port transfers
cruise layover tours
Being a family-owned business with most staff having worked at the company for many years, we focus on building relationships with our clients, and we believe the personal touch is what makes us stand out as the coach operator of excellence in Essex & the south-east. Contact our team today, who are ready and waiting to help with any queries you may have for coach hire or minibus hire in Essex. We can also help you build itineraries for day trips or tours starting from Essex, including transport as well as accommodation, tour guides, attraction tickets, meals, and anything else you need.
Dulwich College/Foundation Schools
The Foundation Schools' Coach Service has worked with Anderson Travel for almost 10 years. During this period, they have constantly proven to be very proactive and knowledgeable in everything transport, and usually the information given us helps us to make informed decisions. We have always worked in a collaborative manner, which helps with the running of such a complex operation. Currently, they are our biggest supplier of coaches, both for regular and ad hoc journeys.
Ask us about your
coach travel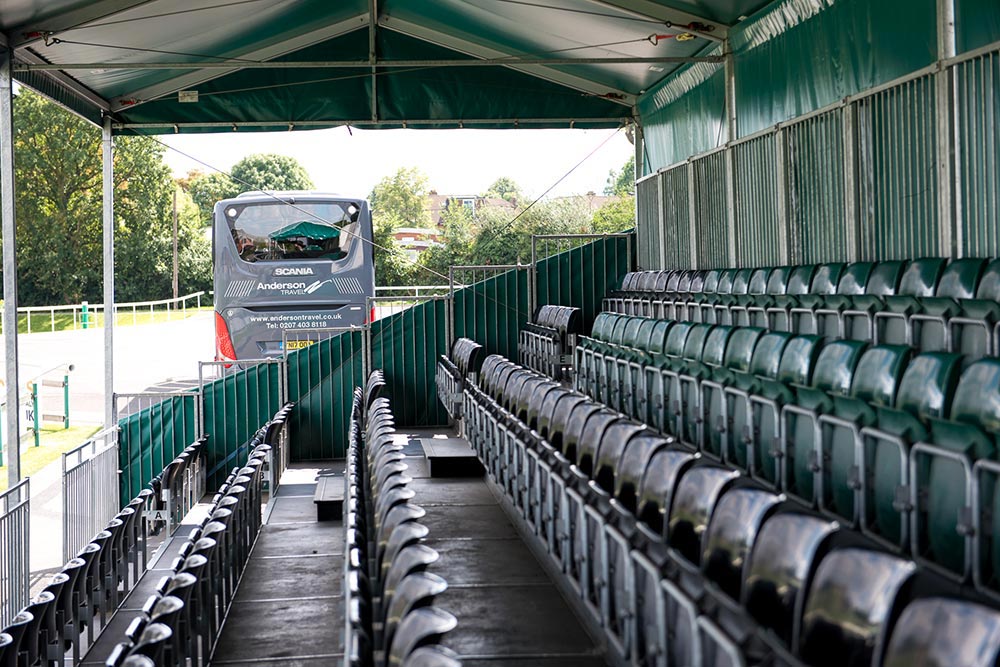 Sports travel in Essex
At Anderson Travel we have spent many years building our knowledge of what sports teams require in terms of comfort and reliability for transport to and from their fixtures. We help transport both professional and amateur football, rugby and many other sports clubs to fixtures in and around Essex and as well as around the UK.
We are able to offer high-end transport with our 35-seater platinum coaches that have tables throughout, kitchen area, WC, USB ports, TVs and WIFI. If you require a more cost-effective option, we have other coaches & minibuses that may be more to your liking. Our specialist sports manager is ready to help with any queries you may have for travel to and from Essex.
Minibus & coach private hire in Essex
Anderson Travel have a large fleet that can cater for all types of travel in and around Essex and the UK. If you are a group, organisation or individual that wishes to plan a day trip or tour then our expert, friendly team is here to help you in all aspects of organising the trip. We can help provide timings, ideas for day trips, places to visit within the county of Essex or other beauty spots in and around the region. Contact our team today to get started on organizing your amazing day out.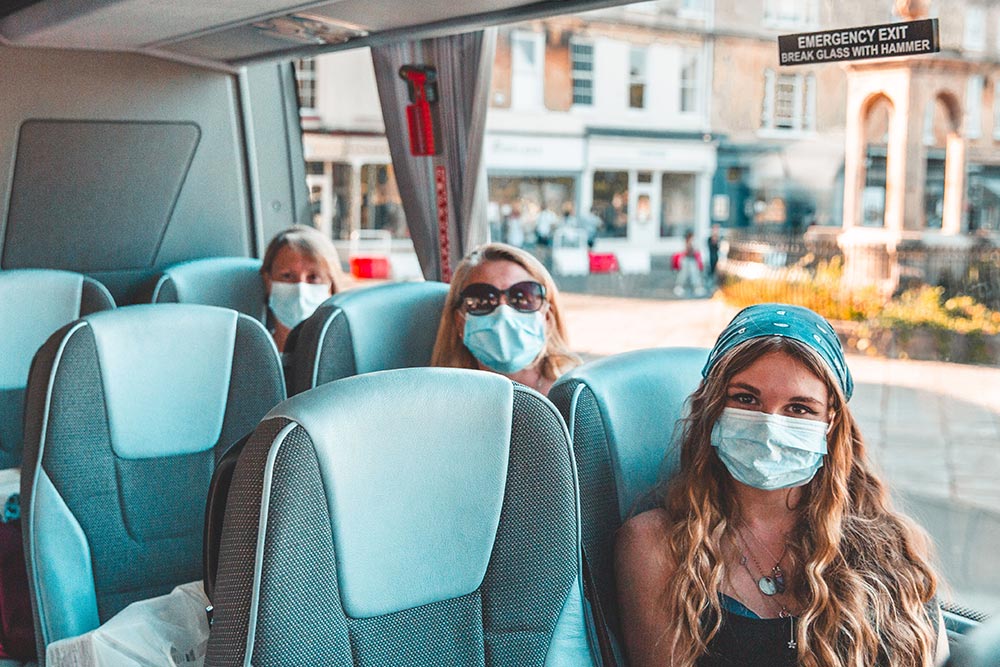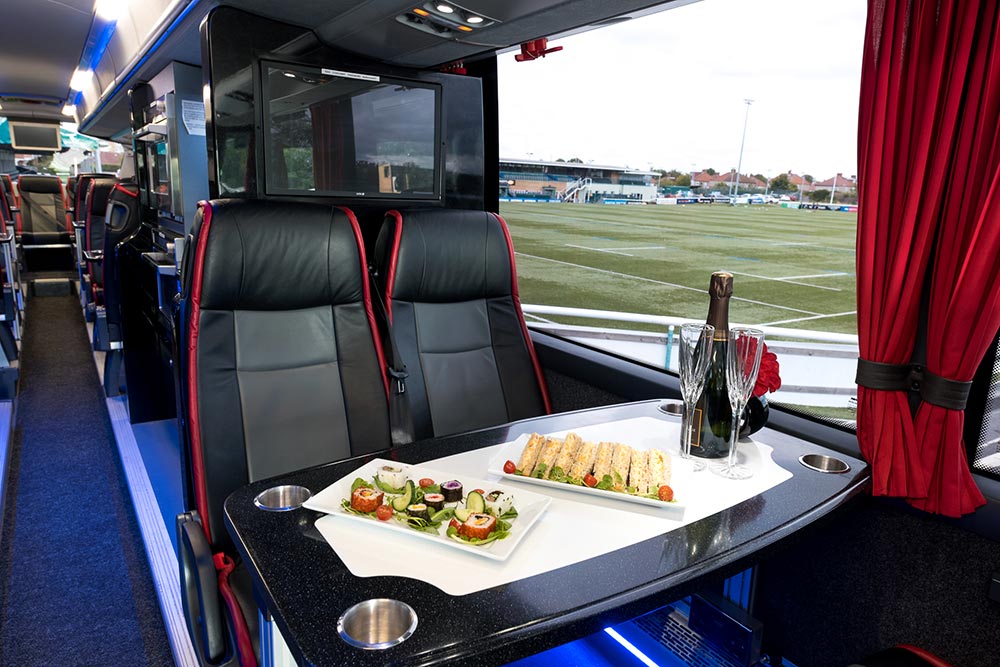 Corporate travel in Essex
Here at Anderson Travel we take pride in our ability to provide a high standard of service for companies in Essex. We take the time to speak with our clients & understand their requirements to make sure they are receiving the best possible service.
For decades we have been providing high-quality coaches and minibuses for companies in the Essex area for corporate day trips to places such as Ascot and other sporting events, team bonding, Thorpe Park, Alton Towers and helping our corporate clients move large groups of people for conferences. We also provide coach hire for transport from company offices to office parties, for work-related airport transfers, and anything else you can think of. Our team looks forward to helping you with any corporate enquiries in Essex that you may have.
Essex coach services for tour operators
In over 30 years of Anderson Travel being a coach and minibus operator, we have always had a close relationship with some of the UK's biggest tour operators.
We provide coaches for 1000s of groups arriving into the UK every year, who need transport from ports in Essex including Harwich & Tilbury, airport transfers from Southend Airport, and transport from London airports to accommodation in Essex. We provide coaches for touring in and around Essex and the rest of the UK, as well as for day trips to some of the popular destinations in Essex such as Colchester Zoo, Audley End House & Gardens, and the beaches of Southend-on-Sea, Clacton-on-Sea, Canvey Island and Mersea Island.
Whatever the requirements, we are here to help with coach and minibus hire. Or if you require help with tour itinerary planning and organising, then email us today and we can arrange hotels, entrances, guides and tickets too.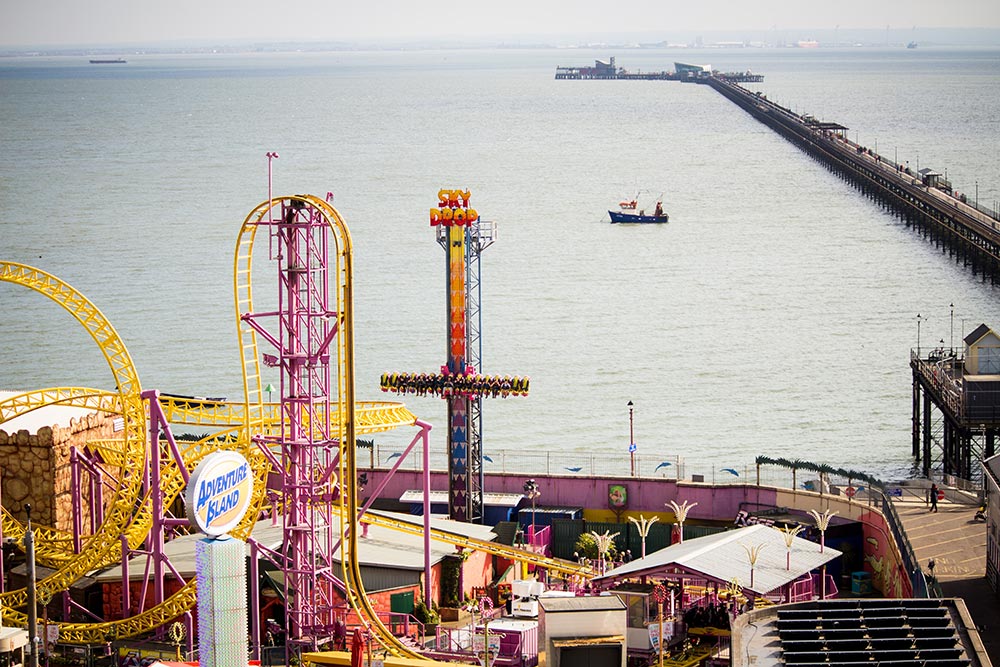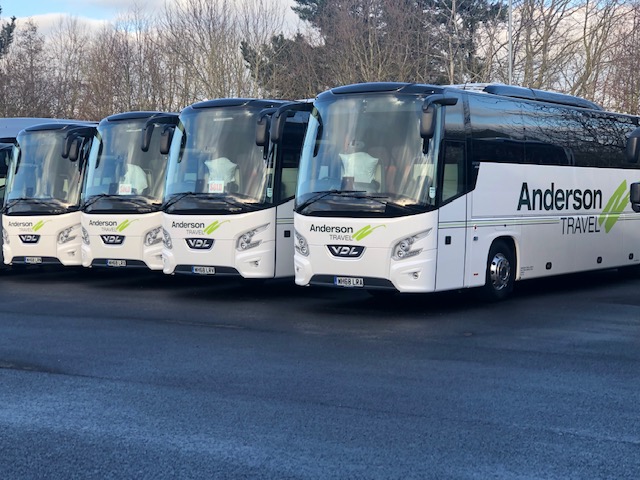 Essex coach & minibus hire for production companies
In recent years we have worked with a number of different production companies who have required coaches for their film shoots on location in Essex and the surrounding areas.
Having worked closely with the production companies, we are very aware of the last-minute itineraries and amendments that can happen, and so we are very flexible and understanding and will do our best to accommodate you.
We have all types of vehicles to meet your needs from our platinum-class coaches with tables throughout, TVs, WIFI, WC & kitchen areas to smaller minibuses.
Contact our team now to fulfil all of your requirements for coach and minibus hire.
Ask us about your
coach travel
Events coach & minibus hire in Essex
Whatever your event may be, we are here to help. From the smallest of groups to the largest of groups, if your requirement is for coach or minibus hire to or from Essex, then we are the best-placed operator to make your event a success. We understand that thorough preparation and attention to the smallest of details are what make an event or wedding run smoothly. Our knowledgeable team can help with logistics, timings and route planning, so please contact us today and we will be happy to help with your event in Essex.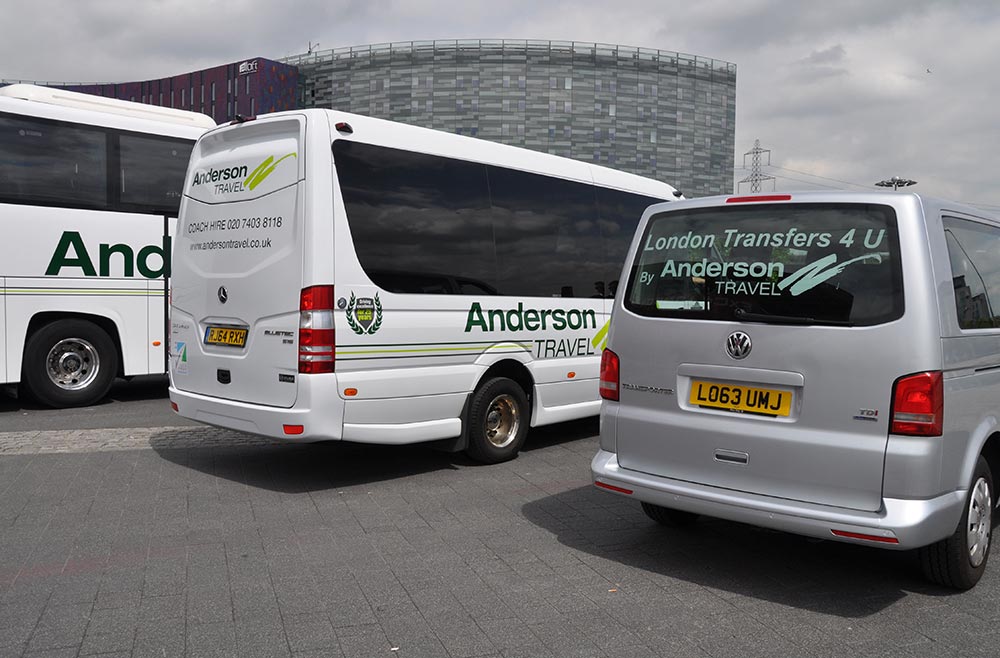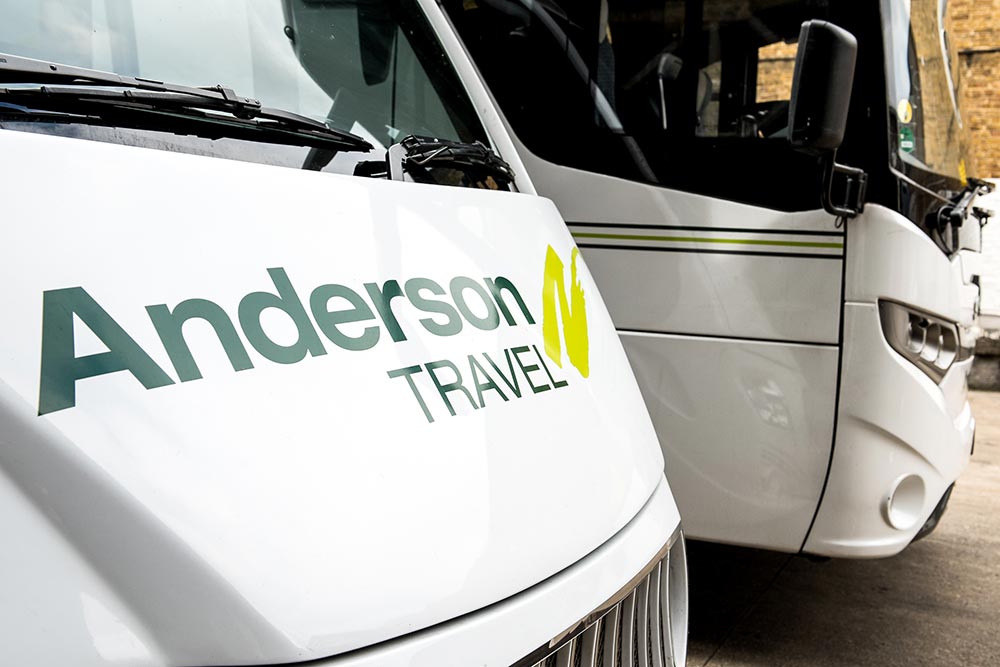 School transport in Essex
One of the main services that we provide on a regular basis is transport for sports fixtures and day trips to the seaside, theme parks and outdoor educational centres to & from schools in Essex & the greater London area. Whether it's a small group requiring a minibus to a golf club or a few large coaches for a weekend away from a school in London to the coast in Essex for an entire year group, we have a large and varied fleet of vehicles from 7 to 57 seats to cater for any service you need. We also have wheelchair-accessible vehicles for home-to-school routes or any ad-hoc services for which you have an accessibility requirement. Contact us today for a competitive price for your Essex school transport request.
Get a quote for
your transport
We are happy to talk to you about your coach hire or minibus hire requirements, so please give us a call  on 020 7403 8118 or email .
We welcome enquiries for coach hire in Essex, London and all over the south east of England.