As part of the Anderson Travel group of companies, this is our environmental and sustainability policy.
Environmental stewardship is a core part of Anderson Travel's business. We are committed to providing a sustainable service to create a practical alternative to car travel.
Our policy
We recognise that through the provision of our transport services we have an impact on the environment. In order to reduce this impact, we will:
Demonstrate compliance of our operations with laws and regulations
Minimise the occurrence and consequence of environmental incidents which includes:

the recycling of rubbish where possible both within the coach and office environment
the disposal and recycling of oil and other fluids in the correct manner
the discharge of chemical toilets at approved places

Control and reduce emissions from our vehicle fleet and transport operations which includes:

instructing drivers not to run engines unnecessarily
using our driver management system which enables Anderson Travel to measure, improve and sustain safe and fuel-efficient driving behaviour
ensuring all vehicles meet Transport for London's Low Emission Zone standards

Reduce water consumption from vehicle cleaning operations
Reduce energy consumption and improve sustainability in our office through:

the use of energy-efficient lighting in offices where possible
the use of recycled paper where possible

Use only environmentally friendly cleaning products where possible
Ensure all employees, in the course of their duties, act in accordance with the environmental and sustainability policy
Monitor the implementation of the policy by carrying out periodic audits of compliance and, if appropriate, introduce remedial measures
Ask us about your
coach travel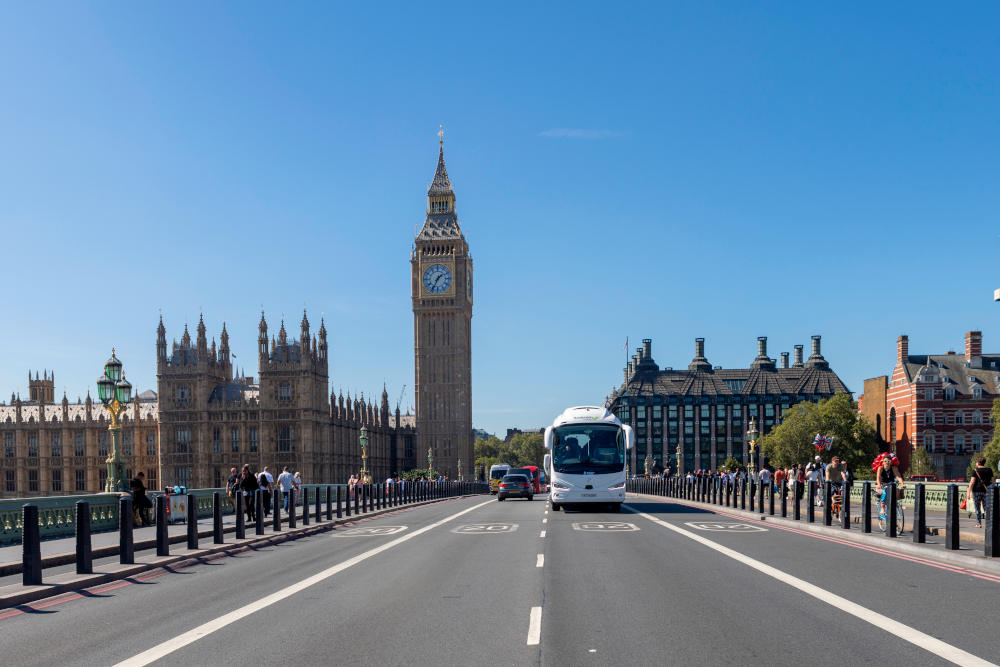 Transport for
London's Low Emission Zone
The Ultra Low Emission Zone (ULEZ) was introduced in 2008 to encourage the most polluting diesel vehicles driving into London to become cleaner.
To drive within the ULEZ, all our vehicles within the Anderson Travel group must meet certain emissions standards that limit the amount of particulate matter coming from their exhausts. Particulate matter is a type of pollution that can contribute to asthma, heart and lung disease, other respiratory illnesses, and even early death.
All our vehicles meet the stringent ULEZ standards. We are also fully compliant with all Euro 6 standards.
Get a quote for
your transport
If you would like us to reply with a written quotation, just give us the full details of your journey.
Complete our form online – it takes no time at all.