36/41-seat midi executive coaches
Relax and enjoy
the journey
Our 36-seat and 41-seat midi executive coaches come with a whole host of on-board benefits, including Wi-Fi, kitchen facilities and WC. Enjoy your journey in comfort with comfortable leather seats and seat-back tables.
Ask us about your
coach travel
Ask us about your coach travel
36 or 41 forward-facing, comfortable, reclining seats with seat-back tables
Full air conditioning
On-board WC
Large capacity for luggage
Large on-board refrigerator
On-board servery/kitchen and refreshments available on request
Full catering options available
PA/stereo sound system
Mobile telephone and GPS tracking system
USB charging points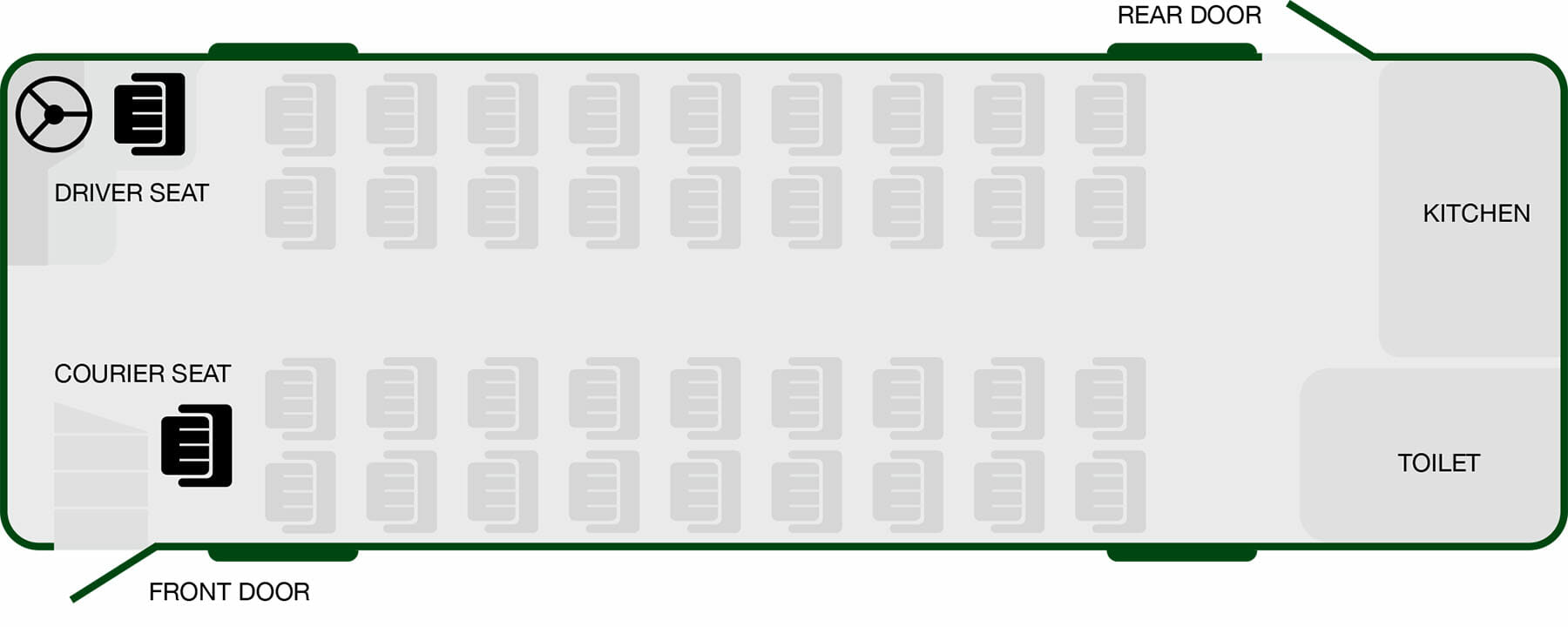 Get a quote for
your transport
If you would like us to reply with a written quotation, just give us the full details of your journey. Complete our form online – it takes no time at all.
Book your transport
now
For certain regular services, you can book and pay online through our booking platform.