Private coaches
for your transfer
Book one of our coaches for a private transfer and reach your destination without any of the stresses of using public transport. We can offer you transfers to a range of destinations, most popularly airports, stations and ports. Our service is available 24 hours a day, 7 days a week, so if you're wondering how to get to St Pancras International for your early morning Eurostar train, or you need to be at Heathrow Airport for a 3am check in, that's not a problem.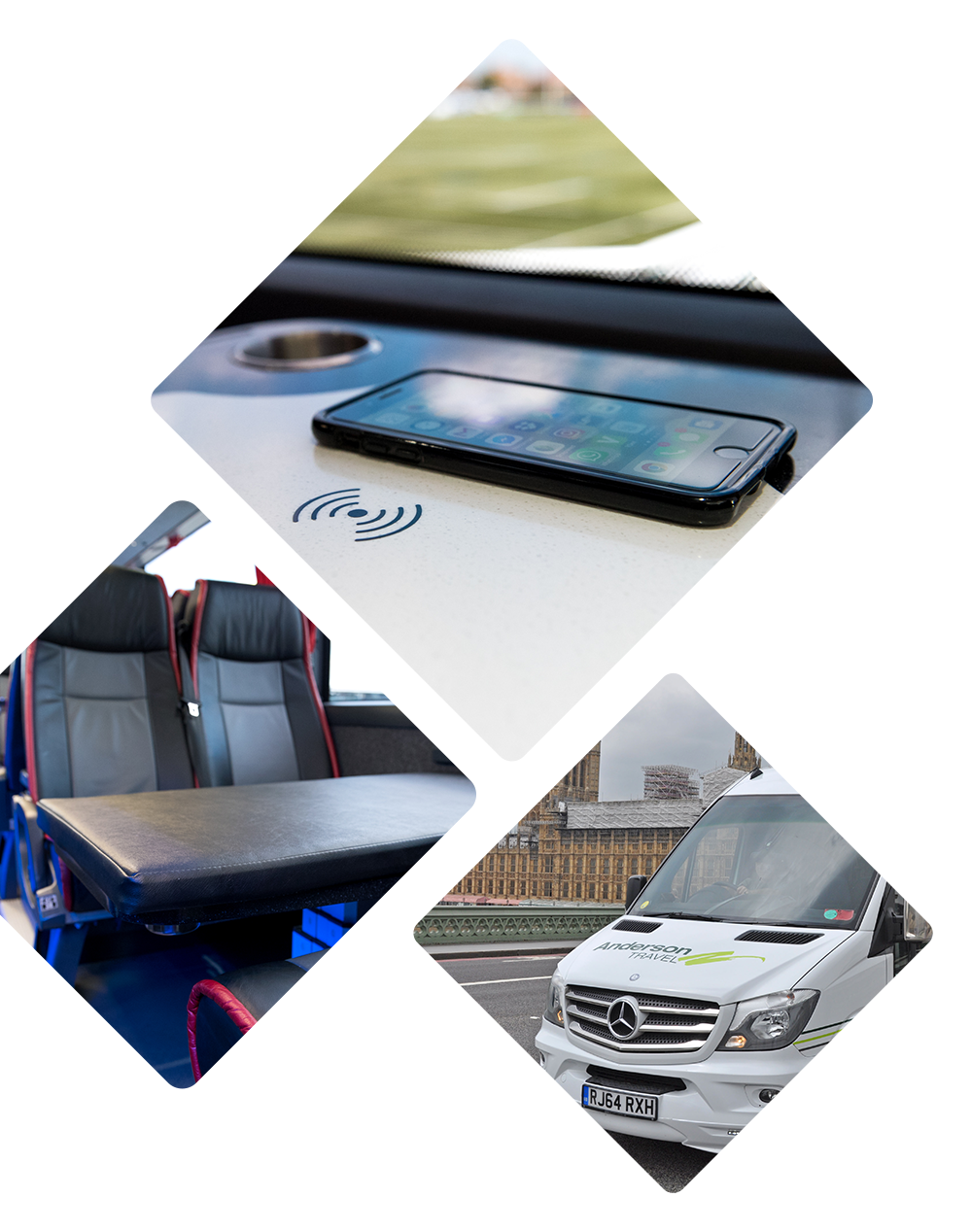 Arranging your transfer
We can organise transfers for groups of all sizes, making sure your needs are met on the way to or from your trip.
We will often arrange transfers for:
Group holidays
It's never easy to arrange travel for a large group. We make the process simpler – just choose our comfortable coaches for your party.
Travel companies
We work closely with travel agencies to arrange transport for their passengers. For more information, see our tour operators page.
Inbound travellers
If you are arriving in the UK and need to know you have a reliable pick-up organised, we will be there for you at the time you land.
Societies and sports groups
Travel on board with us as a group and bring along any equipment you need – we have a large capacity for luggage.
Business travellers
We develop itineraries around your meetings, away days and business travel. For further details, see our corporate travel page.
Schools
Book our coaches for transfers as part of a school or educational trip. Please see our schools page to learn more about this service.
If you need transfers anywhere else, be it in the UK or abroad, just let us know. We organise travel flexibly around you.
Meet–and-greet service
For travellers arriving at a station or airport, we can offer a meet–and-greet service. We will await the arrival of your group at the terminal and take you straight to board the coach. It's convenient, and you know exactly where you need to be as soon as you arrive – there's none of the panicking or disorganisation so often associated with airports.
Enquire about our meet–and-greet service.
Ask us about your
coach travel
Ask us about your coach travel
Why choose Anderson Travel
for your coach transfer?
There are so many benefits to coach transfers, including:
Luggage allowance
There is plenty of space in our hold for luggage and equipment.
Value for money
Coach travel is a cost-effective means of transport. Ask us for a quote.
Convenient drop-off and pick-up
We take you right to the terminal or station.
Flexibility
We monitor flights and work around delays so you don't need to worry.
Knowledge
We know airports inside out and can give clear instructions to help you find your coach.
We are a leading coach company, adept at providing reliable transfers to and from any destination. You get all these conveniences, plus comfortable coaches and excellent start-to-finish service when you choose to travel with us. We govern our coach company with a clear set of values so our customers can always benefit.
Our promise to you:
Up-to-date information
Coaches are all tracked so we always know exactly where your vehicle is.
Clear communication
Our operations team are here 24/7 if you need to get hold of us.
Comfort comes first
Our coaches are modern and high tech, the perfect vehicles for a relaxing journey.
An efficient process
From the moment you first get in touch we will be helpful and responsive.
Our fleet of coaches
We offer an efficient and comfortable service on board our luxurious coaches – arrive at the airport in style, sitting with your group rather than surrounded by strangers. Our coaches have reclining seats, full air conditioning and plenty of luggage storage.
Additional features include:
Wi-Fi
TVs
WC
USB charging points
On-board kitchens
Seat-back tables
We also have a chauffeur-driven people carrier with 8 reclining passenger seats.
CoachMarque:
proof of our travel expertise
We are proud to be CoachMarque approved. This kite mark of quality is recognised across the industry and it means that: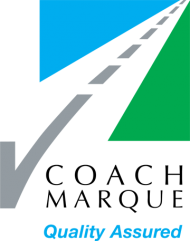 We are proud to be CoachMarque approved. This kite mark of quality is recognised across the industry and it means that:

We are audited regularly, so our standards stay high.

You have 24/7 access to our emergency telephone line.

Our coaches are clean and our drivers wear a smart uniform.
Get a quote for
your transport
If you would like us to reply with a written quotation, just give us the full details of your journey.
Complete our form online – it takes no time at all.
Book your transport
now
For certain regular services, you can book and pay online through our booking platform.